Business
Directory

Events &
Leisure
Chamber of
Commerce

Schools
Houses of
Worship
Local
Government
Clubs &
Organizations

Parenting
Links
Long Island Classified Advertising
-Nassau & Suffolk-
---
---
---
---
---
---
---
---
---
Join Us OnTheIsland... the Exposure is Great!
Back Home
Want to place a classified ad OnTheIsland?
Click here to send us your ad for only $25.00 per month.

Long Island residents will be checking in on a regular basis to find classified ads like yours! Every day, more and more people are clicking on-line into the interactive world of the web to buy and sell. They want complete information--More than just the tidbits that can be squeezed into a tiny newspaper classified box! OnTheIsland space is unlimited! Give them all the information right here that they need to make the decision to buy from you! E-mail us now to ask about low weekly and monthly rates!



Send comments or suggestions to: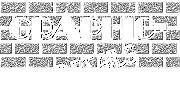 Graphic Details
Lonnit@OnTheIsland.net
Copyright © 1997 Graphic Details