Events &
Leisure
Chamber of
Commerce

Schools
Houses of
Worship
Local
Government
Clubs &
Organizations

Parenting
Links

Classified
Advertising
Build a Virtual Store OnTheIsland
or link your existing site
Increasing Your Business OnTheIsland!
OnTheIsland.net is the ultimate website reference for Long Island! Starting with your local Chambers of Commerce and other business and trade associations, we are uniting Long Island businesses and local events into one unique and exciting website. This is more than just an on-line yellow pages! Local associations will be keeping us current on what's happening all across Long Island. From Fairs and festivals, Church, Temple and School events, to The Goodwill and the Empire Games. This is a site Long Island residents will come back to again and again!

Of course, they'll also be checking in on a regular basis to find businesses like yours! Every day, more and more people are throwing out their dull, limited yellow pages and clicking on-line into the interactive world of the web to find the companies with whom they would like to do business. They need complete information--More than just the tidbits that can be squeezed into a tiny, yellow page box! OnTheIsland space is unlimited! Invite your customers in to browse your very own virtual store! Don't have a website yet? No problem! Graphic Details is a full-service web design company. Fill out the form below and we'll build your new store OnTheIsland. Give your potential customers all the information they need to make the decision to buy from you!



Don't be left out! To join us OnTheIsland submit this form today!

Come on... your customers are waiting!




Complete this form to build your business OnTheIsland.
Attention: Some browsers do not handle forms. If you have any difficulties you may email your response to this form to lonnit@OnTheIsland.net.
Back Home
Join Us OnTheIsland... the Exposure is Great!


Terms and conditions: Design fees are due up front and are non-refundable. First six months of maintenance is due upon connection of site to the internet. Connection will not be made until maintenance is paid. Maintenance fees will be paid in six-month increments on a pay-as-you-go basis. No long term contract is implied. Service may be cancelled at any time, by either party. Any prepaid maintenance fees are non-refundable. All graphics supplied by Graphic Details, including, but not limited to, logos, photos, icons, buttons, bars, assorted artwork, etc. are protected by copyright and remain the property of Graphic Details and/or it's associates. No guarantees of any kind are written or implied. Graphic Details is not responsible for site content or errors in text. Graphic details assumes no liability for any lawsuits or legal actions or claims resultant from site content or otherwise. The opinions expressed within the site are solely those of the persons or businesses represented and are disassociated with Graphic Details. Graphic Details takes no responsibility for any claims made by any parties within the site or elsewhere.

Go back to SUBMIT now.


Send comments or suggestions to: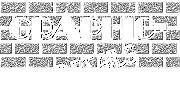 Graphic Details
Lonnit@OnTheIsland.net
Copyright © 1997 Graphic Details