Business
Directory

Events &
Leisure
Chamber of
Commerce

Schools
Houses of
Worship
Local
Government
Clubs &
Organizations

Classified
Advertising
Parenting
-Information & Support-
Breastfeeding & Attachment Parenting
Instinctive Parenting
La Leche League

LIJ Breastfeeding Support Group
<!-Add in all my links from my IP page -->
Join Us OnTheIsland... the Exposure is Great!




Back Home





Attention Parents!



Don't see a link here to your favorite parenting resource? Contact us for information on getting an existing site listed or having us build one for you!

Long Islanders will be checking in on a regular basis to find parenting information on topics like breastfeeding, attachment parenting, co-sleeping in the family bed, wearing your baby in a sling, etc. Don't miss out on this opportunity to promote a healthy and nurturing parenting style! Additionally, if you are aware of any non-profit parenting group e-mail us with information you would like to share and we will add it to this site free of charge!



Send comments or suggestions to: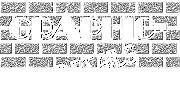 Graphic Details
Lonnit@OnTheIsland.net
Copyright © 1997 Graphic Details