Business
Directory

Events &
Leisure
Chamber of
Commerce

Schools
Local
Government
Clubs &
Organizations

Parenting
Links

Classified
Advertising
Houses of Worship
-Nassau & Suffolk-
Join Us OnTheIsland... the Exposure is Great!




Back Home





Attention Clergy & Laymen!



Don't see a link here to your House of Worship? Contact us for information on getting your existing site listed or having us build one for you!

Long Islanders will be searching OnTheIsland on a regular basis to find information on services and church/temple sponsored events! Let us know what's going on at your temple or church so we can post it here!



Send comments or suggestions to: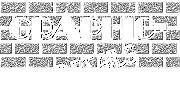 Graphic Details
Lonnit@OnTheIsland.net
Copyright © 1997 Graphic Details